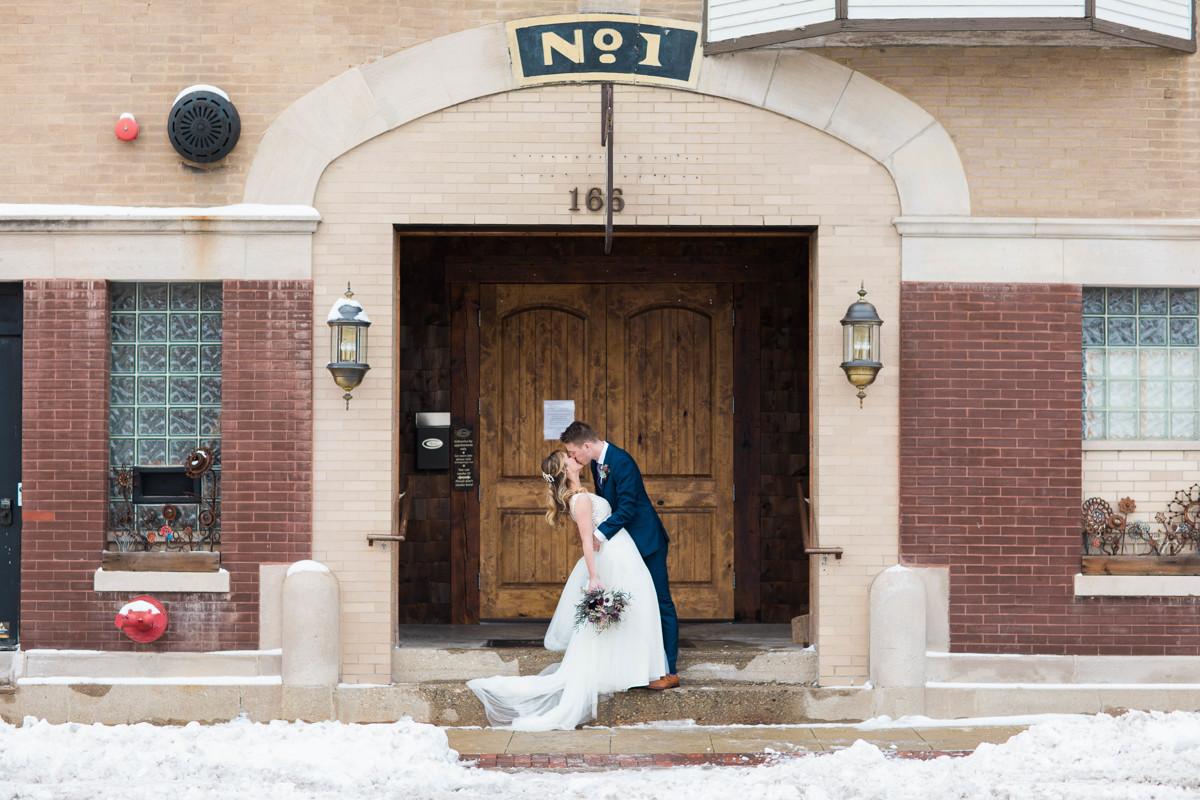 Photos by Mary Rose Photography
Below is an interview with Jill and Doug, two college sweethearts who got married this past February in the midst of a Chicago snowstorm. But the blizzard outside couldn't stop them from sharing warmth and love with family and friends at their intimate celebration at The Haight in Elgin.
What elements of your wedding were most important to you and your partner?
"It was really important that we had put our own personal touches on the wedding. A lot of people asked if we were doing a unity candle and I'm not very religious but Doug is, and so to kind of combine that we still had a pastor marry us but then instead of a unity candle, we planted a tree together with our moms. Both of our moms had dug up dirt from the ground of the homes where we grew up and then we added that dirt to the tree to plant it." -Jill
How did The Haight fit what were you looking for in a wedding venue?
"The Haight allowed a lot of opportunities where we could add our own touches with the vendors that we were able to bring in for catering." -Jill
"It was very much a blank slate for us so, we could pretty much cater to whatever we wanted to do, which was nice. It was a very bare bones venue. They had a lot, but it was really empty for us to kind of make it our own." -Doug
What's your favorite memory from the wedding?
"Definitely doing our first look. It was super cold but it was super worth it. I had brought winter boots and I had a leather coat, so I had winter touches for the first look to go outside. But the winter snowstorm was such a big part of weekend that I wanted that to be part of our pictures as well. It was the one moment that Doug and I were kinda able to just be in the moment by ourselves, which was really nice." -Jill
"Mine was the first look. But secondary: right after the speeches Jill and I gave a quick thank-you and I took a few seconds just to look over the whole room. To me that was really cool because it was all of our really good friends and family and it was awesome to see all those people there and just to celebrate with them." -Doug
Looking for a unique wedding venue? Tell us what you're looking for and we'll match you to the best venues in your area!