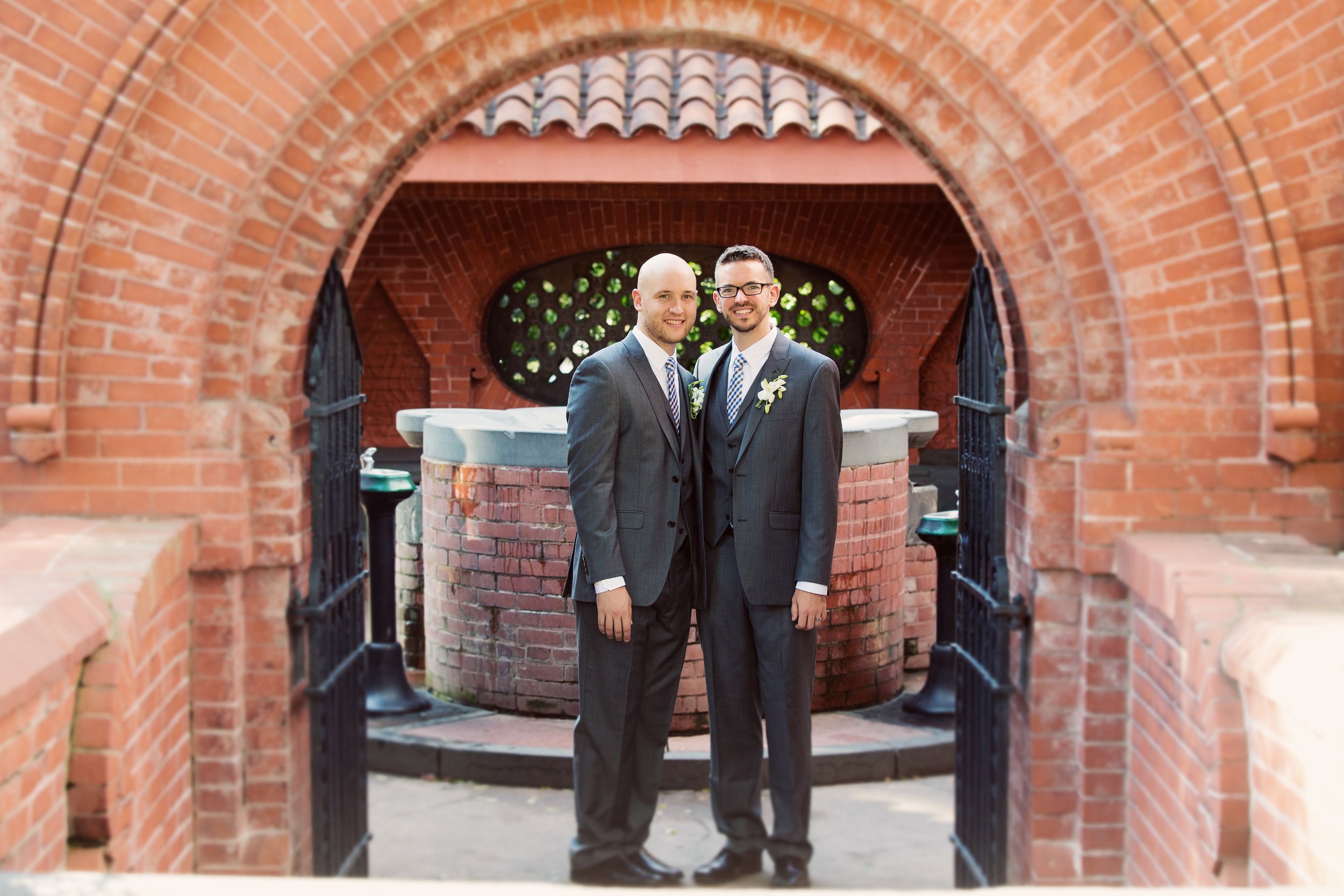 Best part of our wedding? After having just walked down the aisle, looking out and seeing 150 people assembled to celebrate our love is a really emotional and striking moment that stands out. Seeing my elected official boss, sitting next to my childhood friend was so fun to see world's colliding. It's not just the various people from my life, but our two lives coming together.

If you were to give advice to a couple planning a wedding, what would it be? A few days before the wedding, maybe the Tuesday night before all your guests start to arrive, plan a date night. We went out to our favorite restaurant to spend time together and share our excitement for the days to come.

Another piece of advice would be to minimize the logistical headaches for your guests because everyone will have more fun if they don't have to navigate shuttles or transportation.. We planned our wedding with our guests in mind, not ourselves. We thought about how we could make it as stress-free and fun for them as possible which is why we chose to do the ceremony, cocktails, reception, after-party, Sunday brunch and accommodations all at the Hyatt Regency. The reception ended at 11:00pm but the party kept going until 2:00AM in the hotel lobby bar. Pizza was ordered late night — you could just see everyone having the best time. We loved our venue if only for the fact that they let us have the party go so late.
Looking for an intimate wedding venue? Tell us what you are looking for and we'll match you to the best venues in your area for free.