8 gorgeous Wedding Venues and Fashion Ideas to Mix and Match
So you've found the perfect wedding venue—or at least narrowed in on a type of venue—congrats! If you want to ensure a next-level aesthetic, consider how your wedding day attire can complement your venue. To give you some inspiration, we've put together some killer looks to go with eight different types of venues.
Milwaukee, WI
Photo by Brown Street Studios
For a wedding at a historic venue, play up vintage-inspired styles like all-over beading, intricate lace, and cap sleeves. A classic tux and suspenders will take any groom back in time.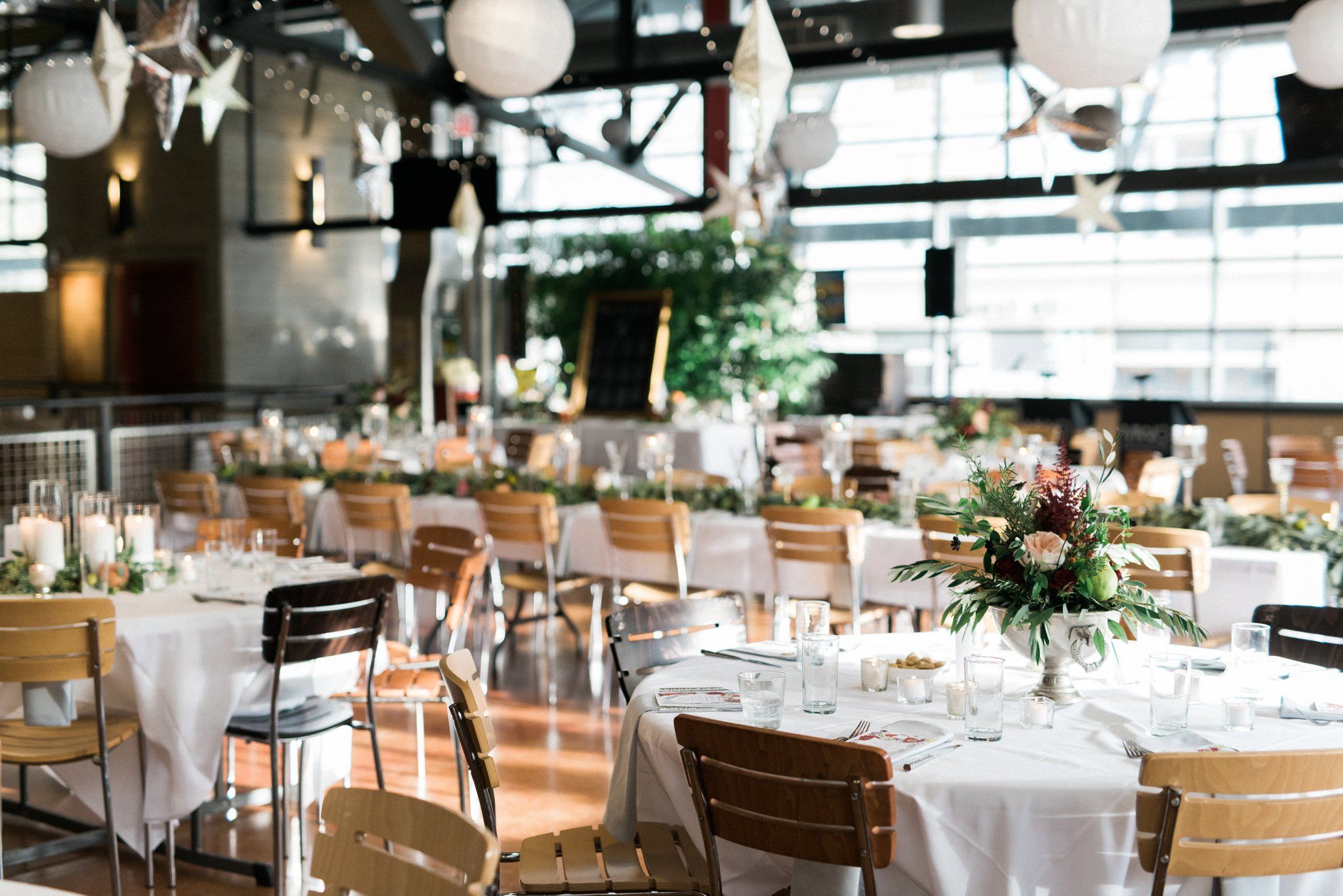 Milwaukee, WI
Photo by Elizabeth Haase
We love a playful short dress or jumpsuit for a non-traditional venue like this. Grooms, consider a linen, cotton, or chambray suit to match the lighthearted, carefree aesthetic of this venue.
San Francisco, CA
Photo by Jesse Leake Photography
For a black-tie affair, we adore this sleek satin gown and this glittering jumpsuit. Our pick for grooms is a sharp black or navy tuxedo, and we've found some great options at different price points. Treat this like your own personal Met Gala, and dress to the nines!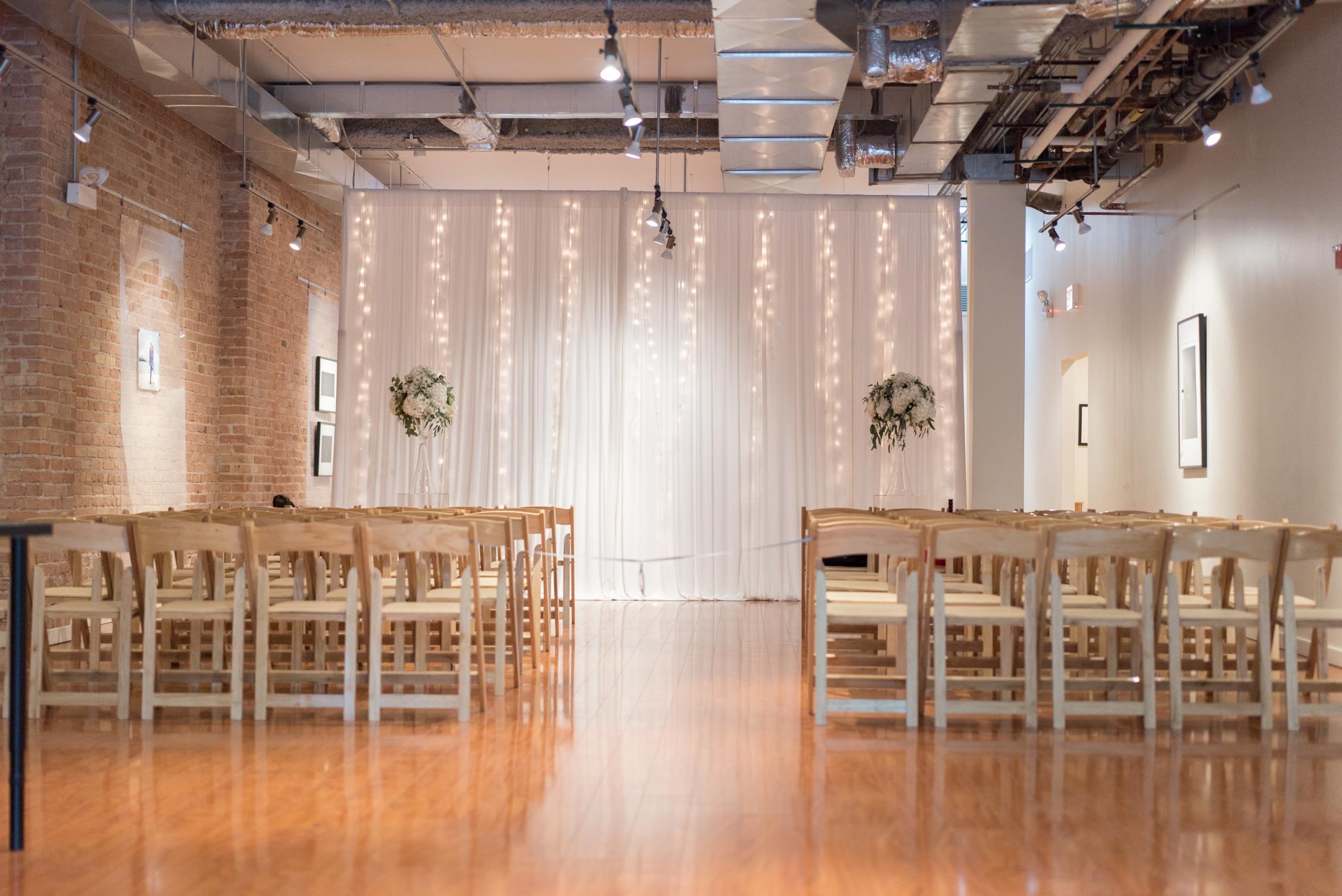 The chic modern art gallery
Chicago, IL
Photo by Dare2B Productions
A chic pantsuit will tie your sophisticated aesthetic together well, and this dreamy floral gown will play off the fairy lights and flower arrangements. Grooms, step up your style game with this floral jacquard suit jacket, or keep it cool in a classic black suit.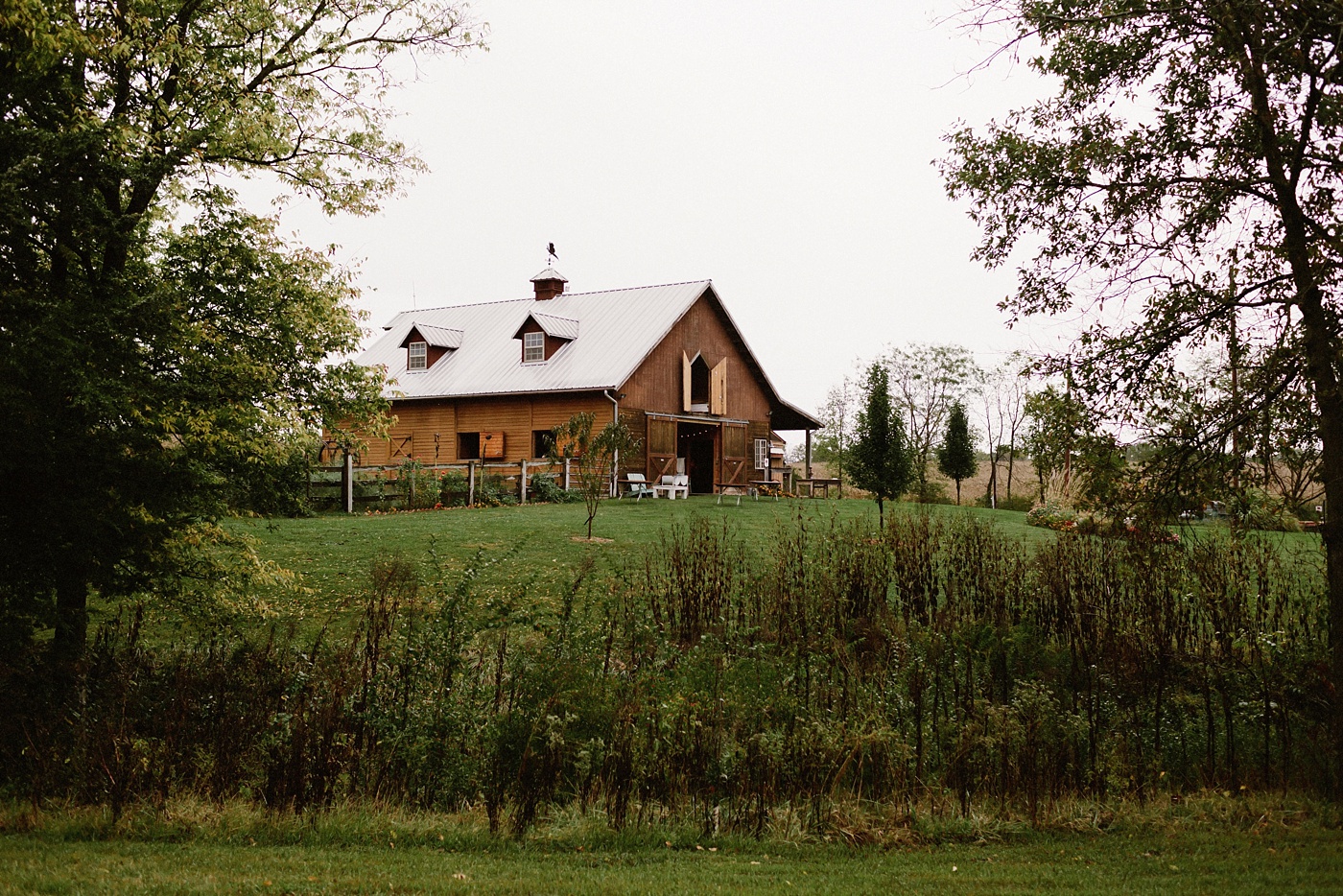 Clarksville, MO
Photo by Cassidy Parker Smith
These sweet, flowy lace gowns are perfect to wear for a rural barn or ranch wedding. A plaid or tan linen suit gives the groom an equally bucolic look. Plus, you'll stay comfortable outdoors.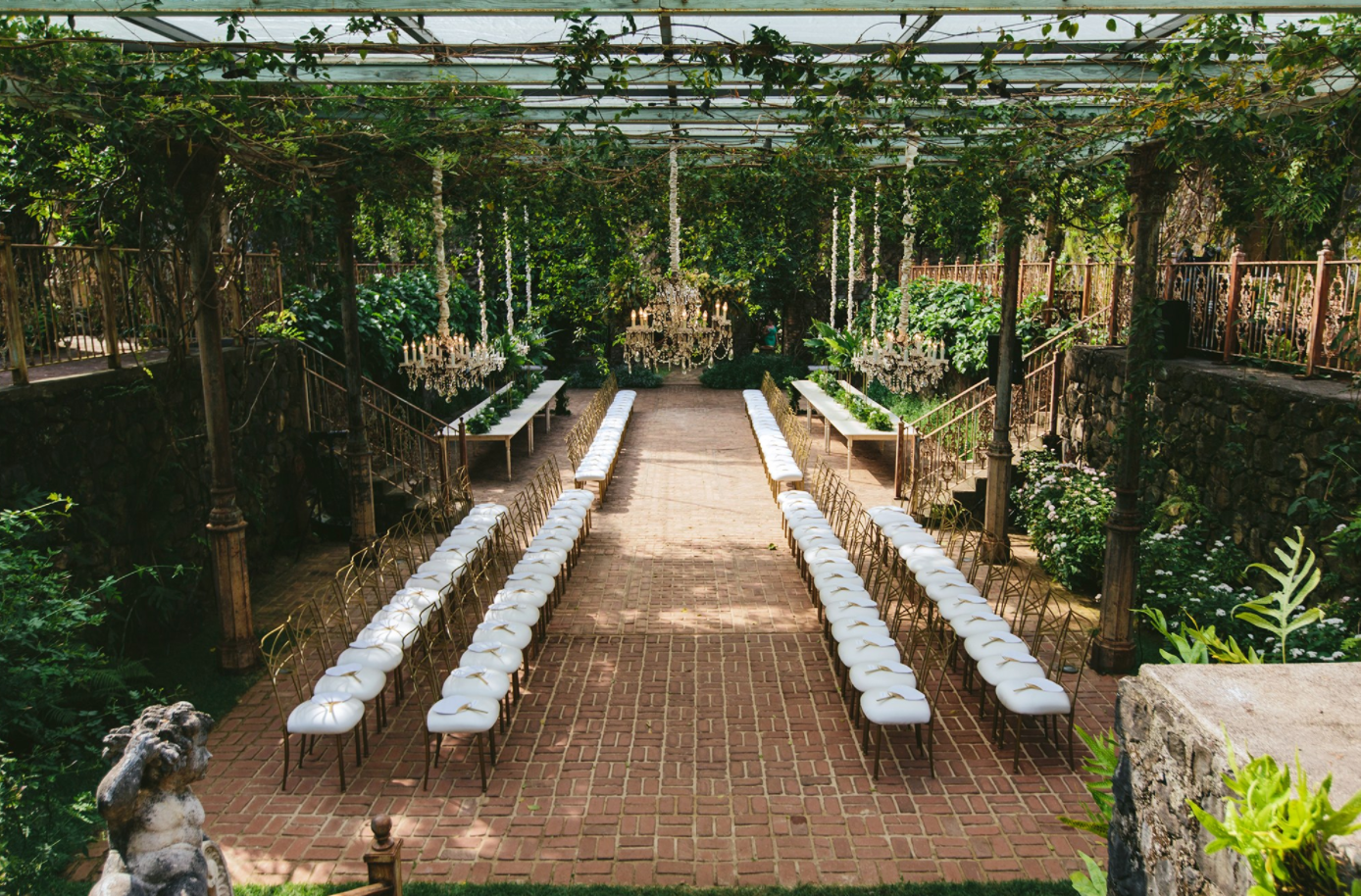 Maui, HI
Photo by Melia Lucida
We're just as in love with these whimsical gowns as we are with this dreamy venue. Men, don't take yourselves too seriously here—add a floral shirt into the mix or a white tuxedo jacket for a fancier affair.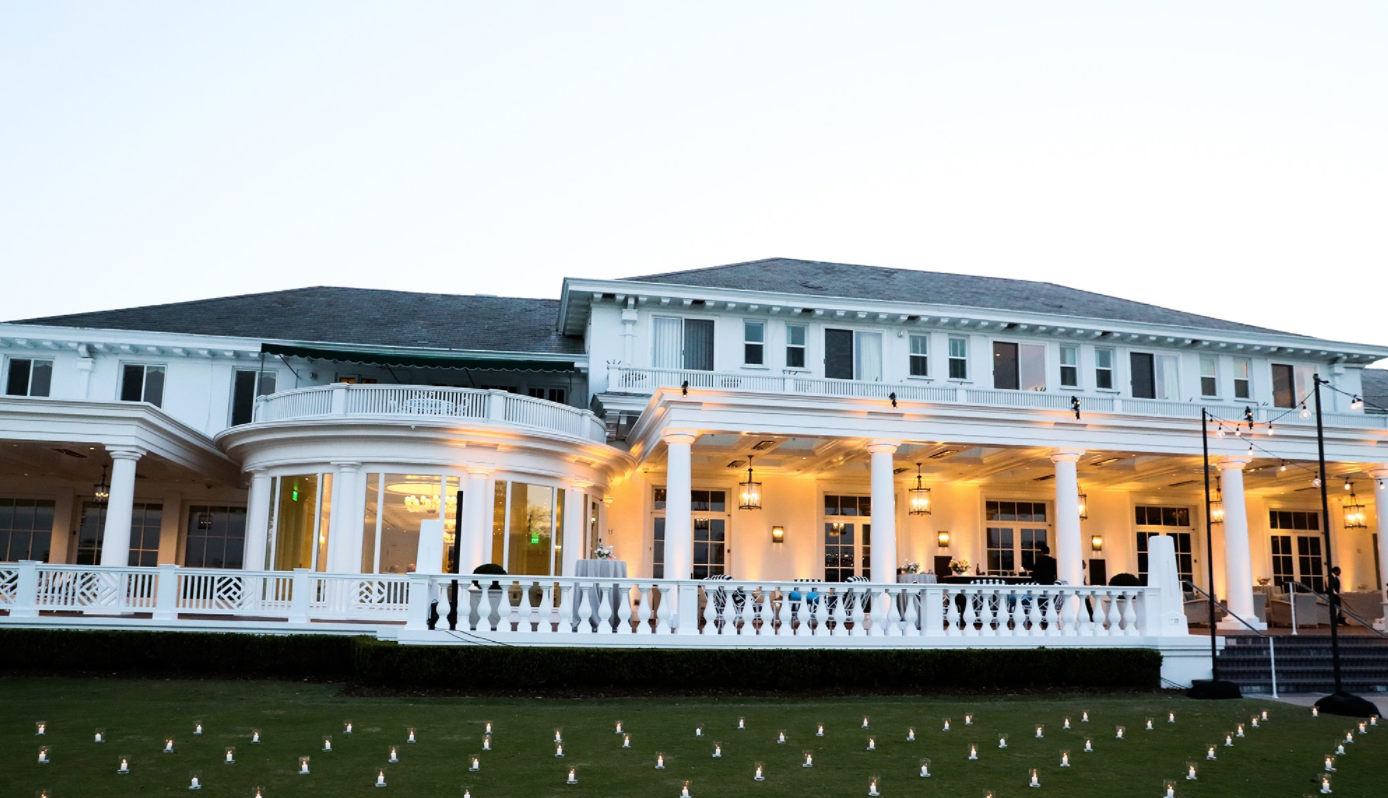 Los Angeles, CA
Photo by Donna Newman
These high necklines and full skirts are classic styles that are guaranteed to make you feel like a princess, while these plaid and navy jackets have a refined yet boyish, prep-school feel.
San Francisco, CA
Photo by Anna Wu Photography
Interesting lace details on these gowns add to the visual poetry of this upscale loft. Grooms, opt for this classic black suit for a timeless look, or mix in one of today's top trends with this checked suit. There's no doubt you'll be the best dressed people in the room.
Loving these looks, but interested in learning more about these venues? Our curated venue selections are free and delivered directly to your inbox. You just tell us what you're looking for, and we'll pull 3 - 7 venues that hit all your "must haves."